Who doesn't like a good bargain?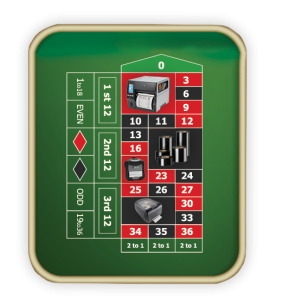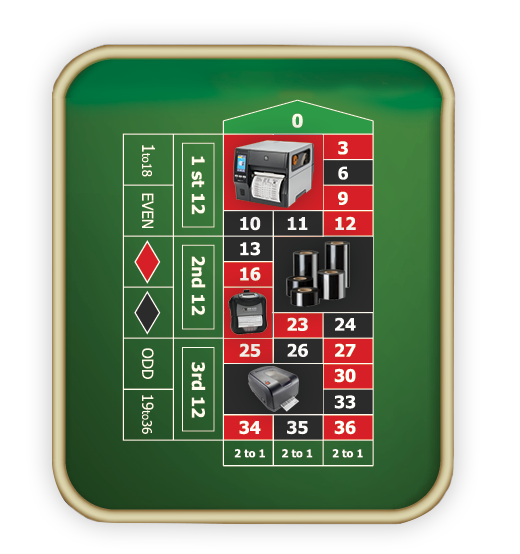 The printers listed below have been used for testing/demo, or they have been discontinued. They are all in good working condition and look as new. Many are still in the original box.
Place your bids!
They cannot be sold as new, so we decided to have some fun and allow you to bid on them. Simply use the form below. Or contact your TTR representative.
We'll let you know if we accept your bid within 48 hours
All items are shipped from stock
Bargain opportunity for printers that are as good as new
Note: Product images may differ from the actual product on sale.
| Image | Brand | Model | Part number | Lot |
| --- | --- | --- | --- | --- |
| | Zebra | ZT230 | ZT23042-T0E000FZ | 1 |
| | Zebra | ZT420 | ZT42063-T4E0000Z | 2 |
| | Zebra | ZT420 | ZT42062-T0E0000Z | 3 |
| | Zebra | ZT510 | ZT51042-T0E0000Z | 4 |
| | Honeywell | PM43A | PM43A11EU0041202 | 5 |
| | Honeywell | PD43 | PD43A03100010202 | 6 |
| | Honeywell | PD43 | PD43A03100000212 | 7 |
| | Zebra | GK420T | GK42-102520-00 | 8 |
| | Zebra | GK420d | GK42-202520-000 | 9 |
| | Zebra | GX420d | GX42-202422-00 | 10 |
| | Zebra | GX420d | GX42-202420-000 | 11 |
| | Zebra | ZD420 | ZD42042-T0E000EZ | 12 |
| | Honeywell | PC42T | PC42TWE01313 | 13 |
| | Honeywell | PC42D | PC42DLE033013 | 14 |
| | Honeywell | PC43T | PC43TA00000202 | 15 |
| | Honeywell | PC23D | PC23DA0100022 | 16 |
| | Zebra | 110Xi4 | 112-80E-00103 | 17 |
| | Zebra | 110Xi4 | 112-80E-00203 | 18 |
| | Zebra | 110Xi4 | 112-80E-00103 | 19 |
| | Zebra | RW420 | R4D-0UJA000E-00 | 20 |
| | Zebra | RW420 | R4D-0UKA000N-00 | 21 |
| | Honeywell | RP4 | RP4A0000C00 | 22 |
| | Honeywell | RP4 | RP4A0R00C10 | 23 |
| | Honeywell | RP4 | RP4A0000C10 | 24 |
| | Honeywell | RP4 vehicle | 229044-000 | 25 |
| | Honeywell | RP4 multicharger | 229043-000 | 26 |
| | Honeywell | MP Compact 4 | 61-2211-03 | 27 |
| | Honeywell | MP Nova 4B | X45-00-03000000 | 28 |
| | Honeywell | MP Nova 4B | X72-00-03000000 | 29 |
| | Honeywell | MP Nova 4B | X82-00-03000000 | 30 |
| | Honeywell | PR3 | PR3A300610011 | 31 |
| | Honeywell | RL3e | RL3-DP-50100310 | 32 |
| | Honeywell | LP3 | 200271-200 | 33 |
| | Honeywell | LP3 | 200270-100 | 34 |
| | Honeywell | PB22 | PB22A1080E000 | 35 |
| | Honeywell | PB32 | PB32A1080E000 | 36 |
| | Zebra | Z4M | Z4M00-1004-0000 | 37 |
| | Zebra | ZM400 | ZM400-200E-0000T | 38 |
| | Zebra | TLP2824 (no PSU) | 2824-11200-0001 | 39 |
| | Honeywell | I-Class Mark II | I12-00-06000L07 | 40 |
| | Honeywell | M-Class M4210 | KJ2-00-46000S07 | 41 |
| | Honeywell | E-Class MK IIIP | EP3-00-1E001P00 | 42 |
| | Honeywell | P1725 | PBA-00-43000H04 | 43 |
| | Honeywell | PD41 | PD41 BJ000002021 | 44 |