+RT4U
RT4U Color Resin thermal transfer ribbons provide excellent print quality on textile materials. We have coating lines for more than 28 colors to meet your needs in terms of labeling.
Receive a free sample box
Contact us
Products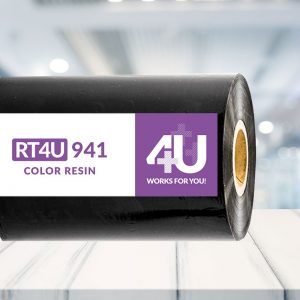 +RT4U Color resin
+RT4U Color resin provides the best color solution for thermal transfer printing while ensuring consistent performance on a wide variety of materials.
» Dry cleaning and ironing up to 180 C
» Washing up to 60 ºC
» Excellent printing quality in textile materials
» Resistant to exposure to extreme heat and UV rays