4U Thermal Transfer Ribbons for every application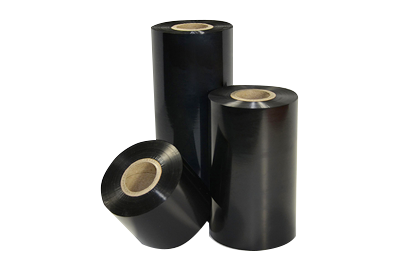 Since introducing the 4U brand of thermal ribbons in 2015, they have found a loyal customer base worldwide. And that's no surprise. They are high-quality alternatives for the more expensive brands in the market.
The 4U ink ribbons are available in four base qualities to suit virtually all applications and labelprinter models: W4U Wax, WR4U Wax-Resin, R4U Resin, and RT4U Resin Textile.
We try to keep it simple for you, by limiting the number of products to choose from, while still covering more than 90% of applications.
Testing the quality is easy and free
If you are new to the 4U brand of thermal transfer ribbons, you will probably want to test the quality first. No problem. Request your samples online and we will deliver them to your office right away – free of charge, at no obligation. 
Receive a free sample box
Contact us
What quality ribbon do I need?
Thermo transfer ribbons come in three qualities with a wide range of types and features:
Wax ribbon is the most common type of thermal printing ribbon. It is recommended for coated and uncoated papers and is often used for shipping labels, warehouse labels, and retail. The ribbon is coated with a wax-based ink that requires a low transfer temperature.
Wax-resin ribbon is more resistant to changes in humidity and temperature. It has a transfer temperature between wax and resin ribbons and is often used for shipping labels, barcode labels and pharmaceutical applications. They provide a sharp and clear image on a wide range of material types.
Resin ribbon is made with a full layer of pure resin. The transfer temperature is very high, so the pressure dissolves in the label, resulting in a very durable print. It is often used for textile labels, medical applications and flexible packaging.