Ink ribbons for every application. Reliable. Cost effective.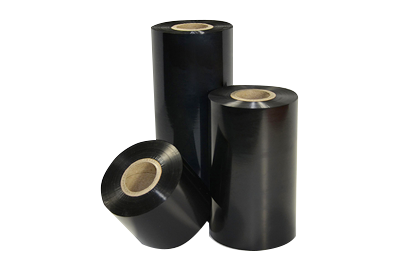 Our name TTR Euroworks already gives it away. More than 25 years ago we started producing Thermal Transfer Ribbons. Over the years, we have built a loyal customer base and developed long-term distribution partnerships with the 4U brand. They are available in 4 quality classes; Wax (W4U), Wax-Resin (WR4U), Resin (R4U), and Textile Resin (RT4U).
Click here for a list of the standard size ribbons that are readily available.
To help you test the different qualities for your application or customers, we have created several sample boxes with a mix of either flathead or near-edge print ribbons. Simply request your free sample box below, test the right quality for you, and start to make ongoing savings on the cost of your thermal transfer ribbons.
Receive a free sample box
Contact us
Reliability comes first
4U ribbons are tested on a wide range of printers and label surfaces. We offer a reliable option for all printing requirements, from economical Wax through to high-end Resin.
We are not the biggest brand in ribbons, yet. That makes us extra competitive and why we work that much harder for you. Try our 4U product range with a free sample box and check the quality of our ribbons for yourself. Get in touch with our team for support.
What quality ribbon do I need?
Thermo transfer ribbons come in three qualities with a wide range of types and features:
Wax ribbon is the most common type of thermal printing ribbon. It is recommended for coated and uncoated papers and is often used for shipping labels, warehouse labels, and retail. The ribbon is coated with a wax-based ink that requires a low transfer temperature.
Wax-resin ribbon is more resistant to changes in humidity and temperature. It has a transfer temperature between wax and resin ribbons and is often used for shipping labels, barcode labels and pharmaceutical applications. They provide a sharp and clear image on a wide range of material types.
Resin ribbon is made with a full layer of pure resin. The transfer temperature is very high, so the pressure dissolves in the label, resulting in a very durable print. It is often used for textile labels, medical applications and flexible packaging.