Labels on a roll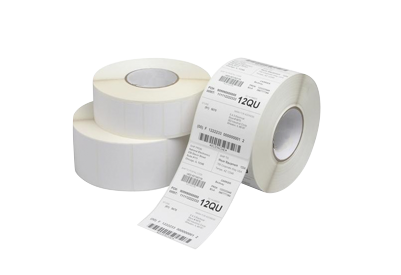 We produce a range of white labels on a roll, to suit every printer and application. From self-adhesive paper labels such as Vellum, to high-end synthetic labels or tags that will last for years. And with our new LABEL SELECTOR it is now even easier to select the right labels on a roll. Make your choice of material in the selector, and receive a custom advice and quotation.
In addition, we supply textile labels in different qualities and sizes. The most chosen materials are Nylon taffeta, Polyester satin taffeta, extra strong tafetta and care labels.
label selector
textile labels
Our labels are BPA free
From 1 January 2020, all labels must be BPA-free. Our BPA-free labels comply with the new legislation and thus contribute to a responsible working environment. We supply exclusively to resellers and distribution partners. If you are looking for labels in your own operations, we are happy to suggest one or more resellers in your region.