Label printers and barcode printers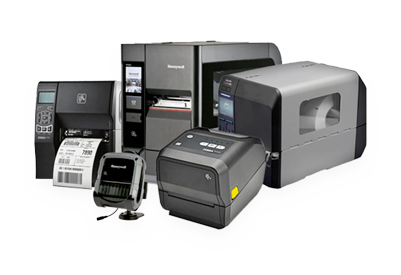 For more than 25 years we have been the trusted supplier of label printers and replacement parts to customers worldwide.
Through our Platinum, Premier and Repair business partnerships with manufacturers like Honeywell, Zebra and SATO, you can rely on our professional service and competitive prices.
You have access to independent advice from our team of experts, as well as a large stock of printheads from all brands – probably the largest in the world.
View printers in our webshop
Slightly used: As good as new
We have a large stock of new and slightly-used desktop and industrial printers available in our warehouses in the UK and The Netherlands. Some of these devices have been used for demo, but they are all as good as new. And they are available to ship today.
Take a look at the list of available printer models and part numbers