Reliable and Cost-effective: Hot Foils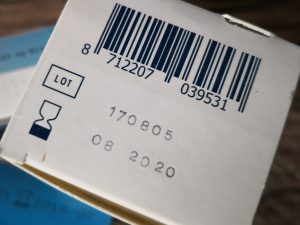 Hot stamp or hot printing is a technique that uses physical letters and numbers which are often made of metal. It is commonly seen as the front-runner of TTO (Thermal Transfer Overprint), which uses a digital printhead to print directly onto a surface. Although a more traditional technique, it is still used in several industries like food and pharmaceutical. It is particularly useful for printing simple sequences like lot numbers and expiration dates. Key factors for choosing hot stamping are its reliability and cost-efficiency.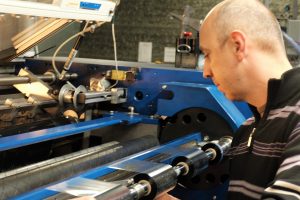 Hot Foil 4U – quality guaranteed
And that's exactly what we deliver. Our high-performance Hot Foil 4U qualities meet both the stringent quality requirements from our customers, as well as the certifications from industry associations. We supply both Jumbo rolls and slitted rolls on a 1-inch core. To test the different qualities, simply request free samples below.
Receive a free sample
Contact us
Four Advantages of Hot Stamping
Hot stamp or hot printing is commonly used for a number of reasons.
It is a reliable and cost-effective printing method.
It is particularly useful in situations where the prints don't need to change often or where numbers or dates are applied in a simple serial fashion.
In industrial or agriculture environments facing a lot of dirt and dust, hot stamping is more suited than TTO.
No solvents or inks are used that produce harmful fumes. The foil is a multi-layered film based on 12-micron thickness and consists of non-toxic, heavy metal free formulations.