WR4U ribbons produce high quality prints in virtually all applications
WR4U wax-resin thermal transfer ribbons produce durable prints that can last for years, enduring more harsh conditions. They are also a great fit for high-volume printing processes at high speeds. They perform well on substrates like paper, plastics and flexible packaging foils.
Receive a free sample box
Contact us
Products
Browse the ribbon qualities by flathead or near-edge printer, make your selection here.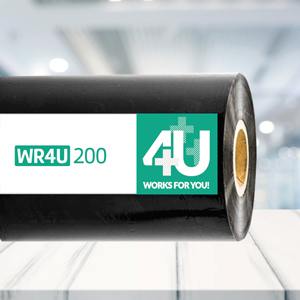 WR4U 200
General purpose wax-resin for use on paper, coated or glossy paper and matte synthetics. Prints last longer than the pure wax alternatives and they withstand more demanding environmental conditions.
– Low print energy and anti-static formulation for printhead protection
– Barcoding, shipping & freceiving, inventory, shelf labeling, horticulture, and more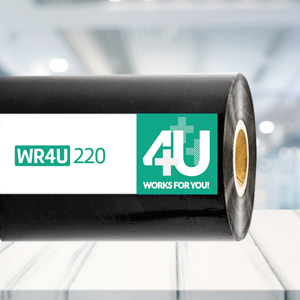 WR4U 220
Best quality wax-resin for labels that need to meet more extreme environments, and need to last longer. It offers a good resistance to liquids like water and household cleaners. Provides superior abrasion, solvent and scratch resistance. Excellent bar codes and images on both paper and synthetic substrates.
– Highly durable, long-lasting printing
– Prints well on rough and/or porous surfaces
– Superior abrasion resistance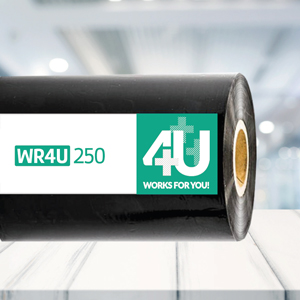 WR4U 250 
General purpose flathead wax-resin. It prints great definition black images on a wide variety of substrates, like tags, synthetics, polyethylene, polypropylene, etc.
– Up to 100 ºC heat resistance
– Superior back coating extends printhead life