Introducing BIXOLON's new RFID labelprinters
BIXOLON this week announced the addition of the XT5-40NR and XD5-40tR to its growing RFID label printing line-up. They feature UHF RFID printing and encoding capabilities, LCD displays with intuitive menus, and simple calibration functions to read RFID tag locations. BIXOLON's RFID range supports extremely close-spaced RFID inlay encoding (minimum pitch of 0.6inch /16mm) to reduce media waste.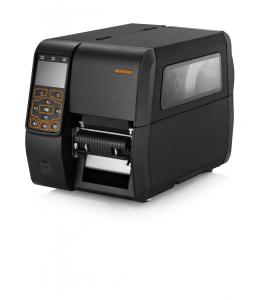 XT5-40NR
BIXOLON's XT5-40NR is a powerful 4-inch Thermal Transfer Industrial RFID label printer. It prints at speeds of up to 14 ips (365mm/sec) with 203 / 300 / 600 dpi print resolution options. The XT5-40NR supports USB, Bluetooth, WLAN, Parallel, Serial, Ethernet (the industry's fastest 1Gbit/sec) and two USB Host interface options. With an optional Auto Cutter, Peeler, Rewinder and Rewinder+Peeler plus a built in 4.3 inch full colour touch display.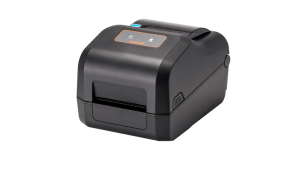 XD5-40tR
The XD5-40tR is a 4-inch Thermal Transfer desktop label printer with UHF RFID encode and print capabilities. Presenting an all-in-one interface as standard; USB + USB Host + Serial + Ethernet, with optional Bluetooth (MFi certified) or dual-band WLAN. The desktop label solution provides print speeds of up to 6 ips (152mm/sec) with 203 / 300dpi print resolution options. It has a field installable Auto Cutter, Peeler, external paper supply, and an adjustable paper guide.
Downloads
XT5-40NR brochure: open document here
XD5-40tR brochure: open document here