W4U Ribbons for cost-effective thermal printing
W4U Wax thermal transfer ribbons provide great printing quality and performance for all-purpose marking. They are the right choice for applications in retail, shipping and warehousing labels. Black wax ribbons allow for cost-effective printing on matte and uncoated paper labels.
Receive a free sample box
Download stock list
Products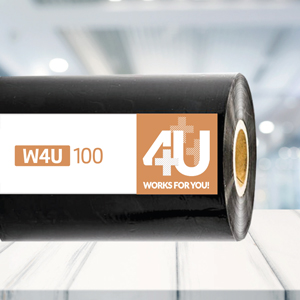 W4U 100 
The most economical wax ribbon in our range, while providing consistent performance on a wide range of materials. It is a good solution for labels that don't need to last for years and that don't face harsh conditions like rain, extreme temperatures, etc.
– Most efficient, cost-effective ribbon for every-day
– High blackness & fine definition barcoding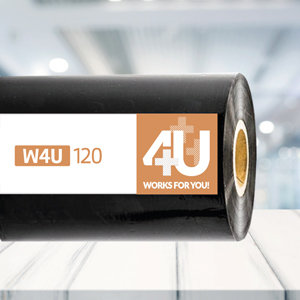 W4U 120
Premium wax that prints high quality dark dense images and offers one of the highest smudge and scratch resistance in its range. It is a great fit for coated and uncoated paper labels, synthetic paper, and UV-varnished labels.
– Highest resistance to scratching in its range
– Compatible with a large variety of materials, like coated papers and synthetic films